Satellite Space
Satellite Space is located in Manhattan, New York. Employs a reusable two-stage creative studio designed to host photo shoots, video shoots and beyond. It has been manufactured to facilitate all needs of crew and cargo.
The facilities are equipped with 220 amps of power per studio, with bespoke curtains that create that dark-side of the moon experience where state of the art photographic technology can reach new heights of creativity and artistry.
The studio's mission: authorize the wizardry of the world's finest creators and help actualize their vision so that it may be amplified for all of humanity [in the digital age]

South Space
South Space comprises four walls, one ceiling, and original hardwood flooring dating back to the building's inception in 1910. A 22-foot shooting wall, fashioned out of drywall, reaches a limit of 14 feet high. Direct solar rays enter the south-facing windows creating a luminous beam of vitamin D bathing the room in sunlight until approximately 1500h depending on the relation to the earth's axis tilt on it's revolution around the sun.


Features:
1600 sq ft
16 foot ceiling height
22' x 14' shooting wall
200 AMP power circuit
South-facing direct light, 100% blackout capable
Private multi-purpose client / styling area
Hair & Makeup station
Two rolling racks & hangers
Steamer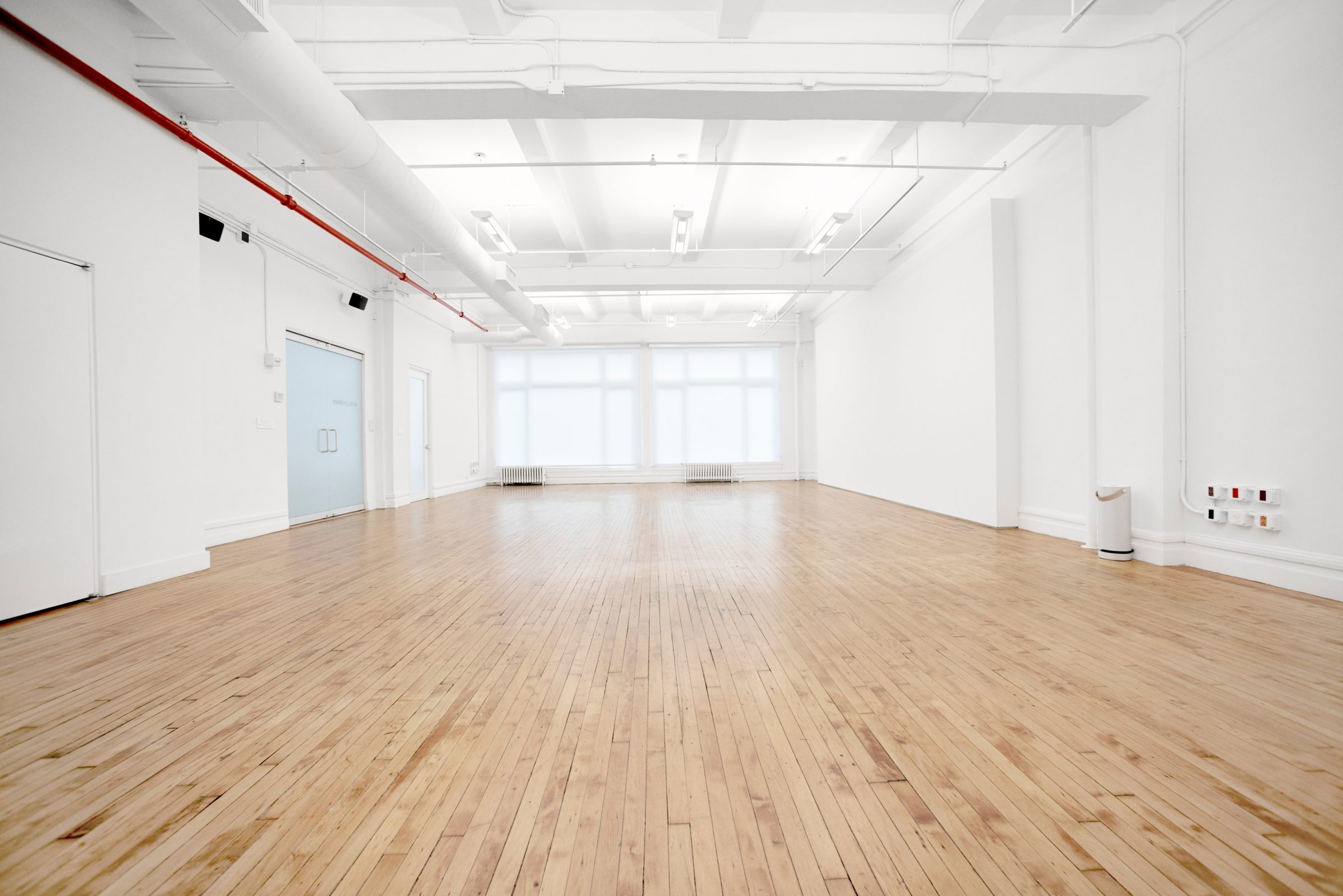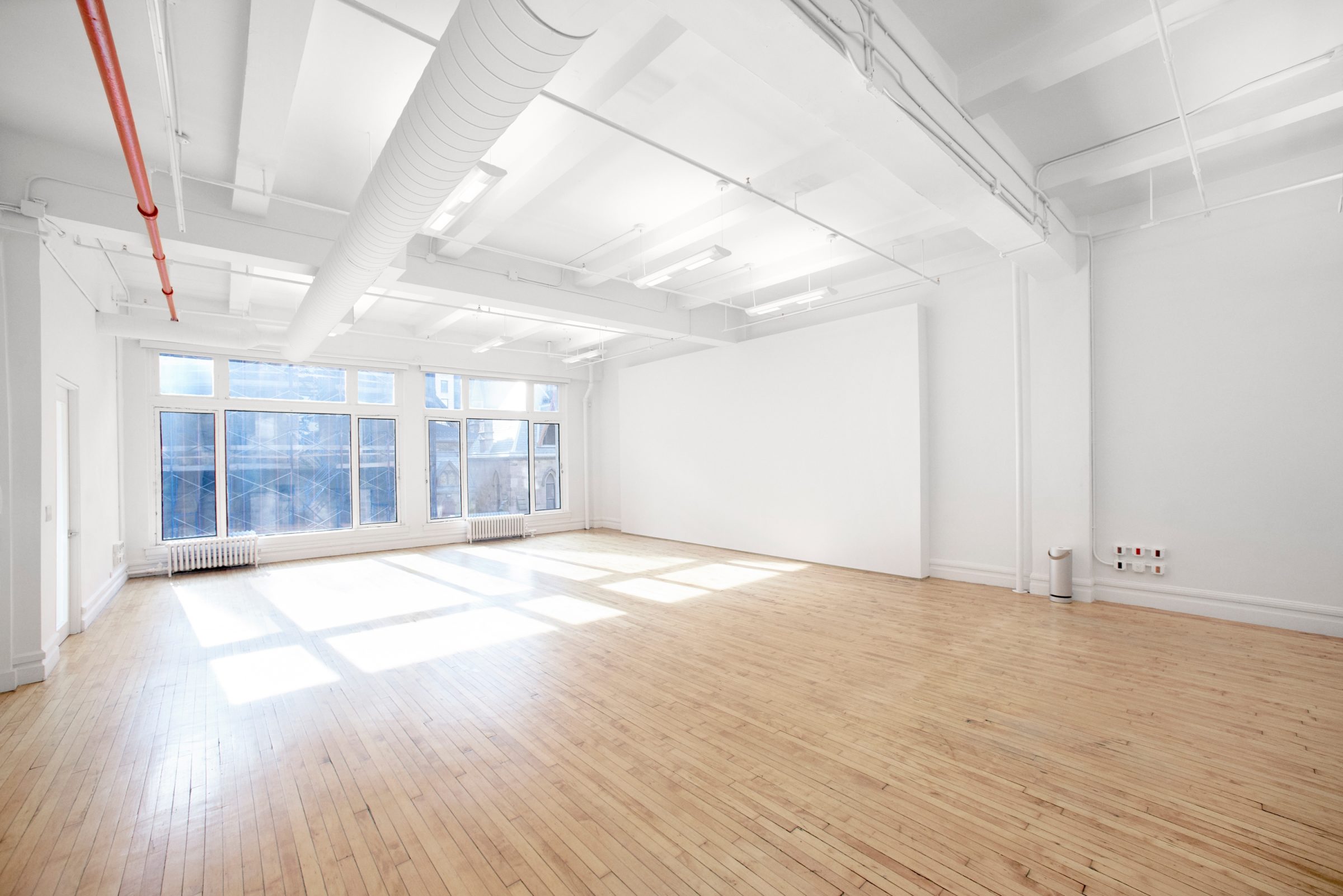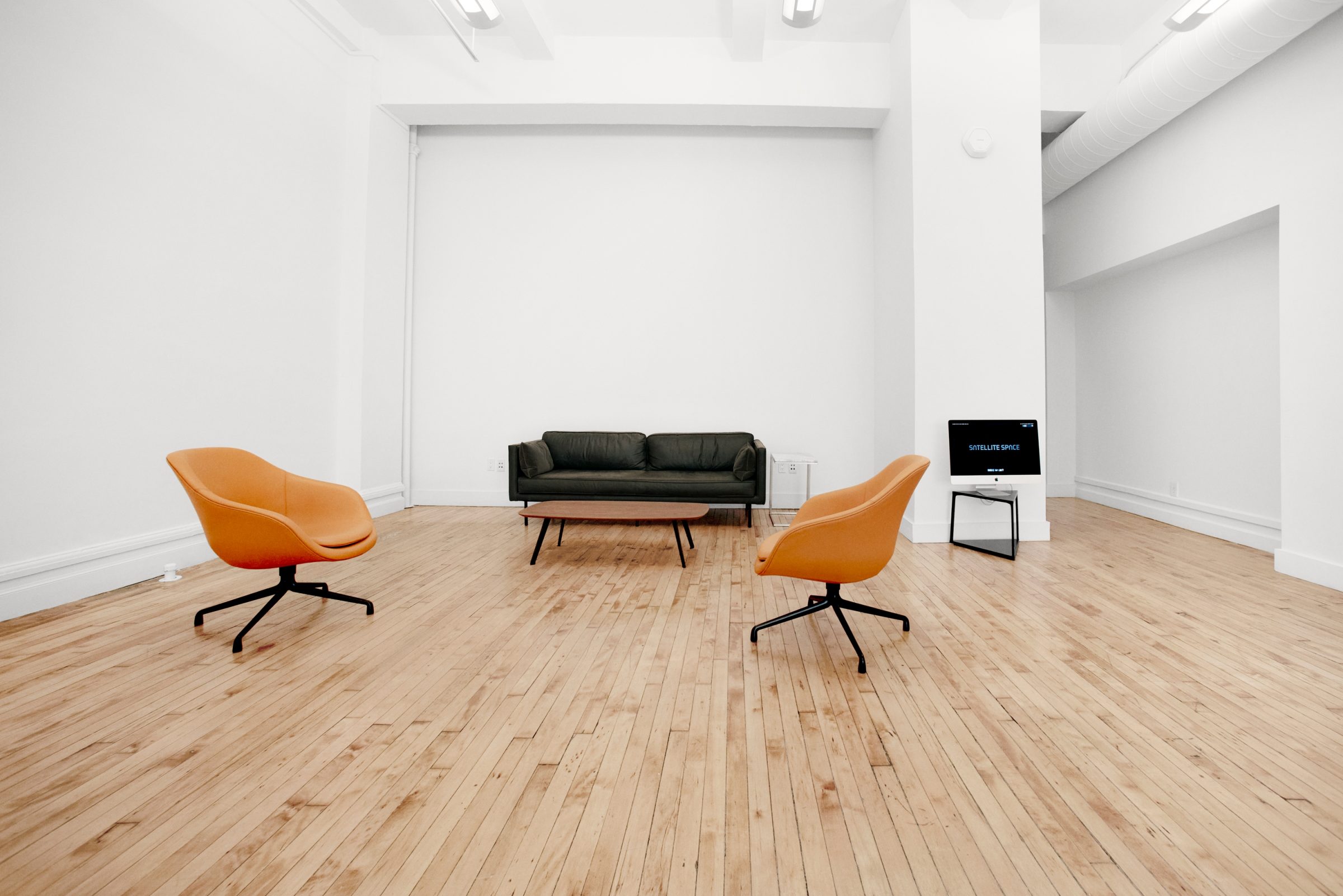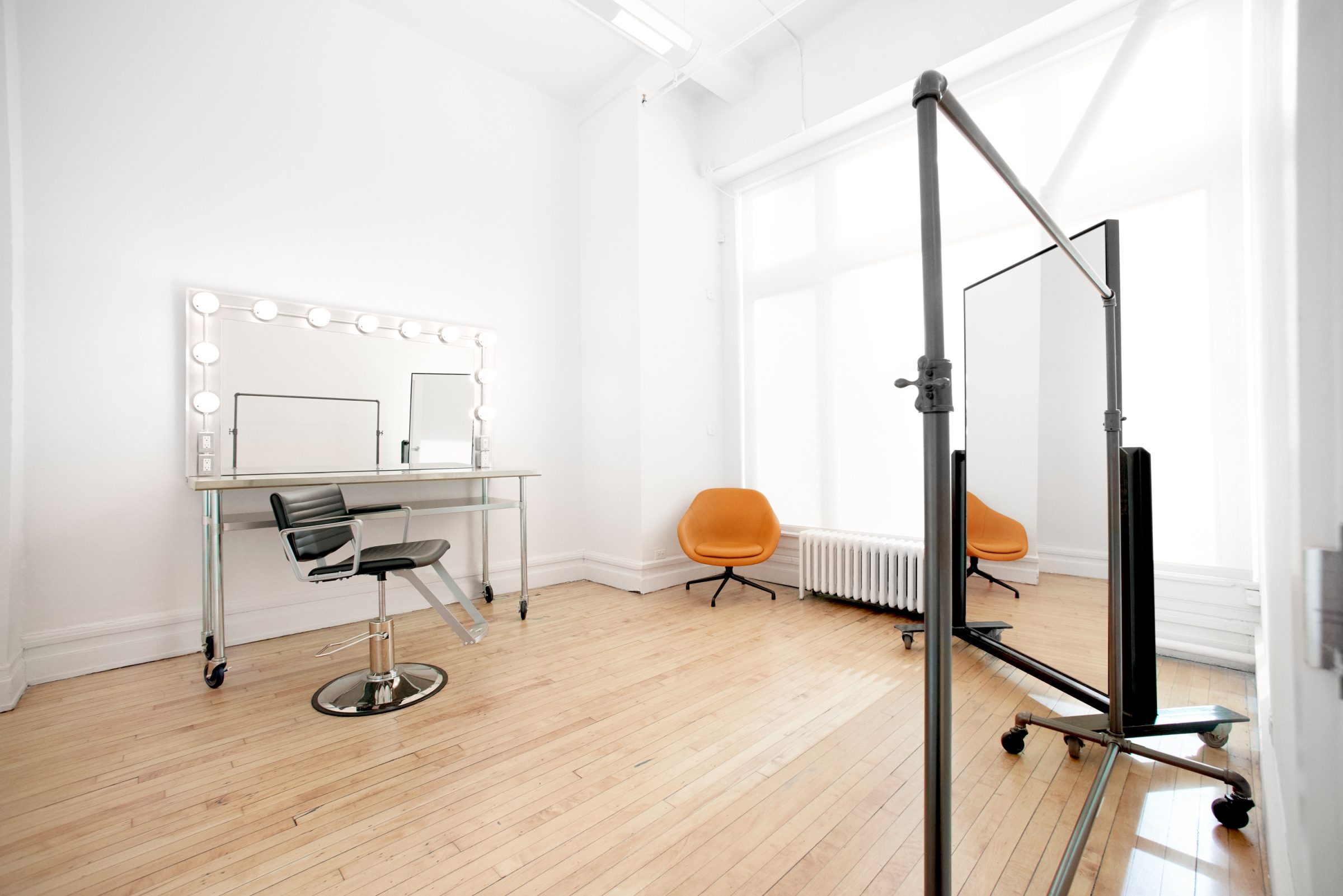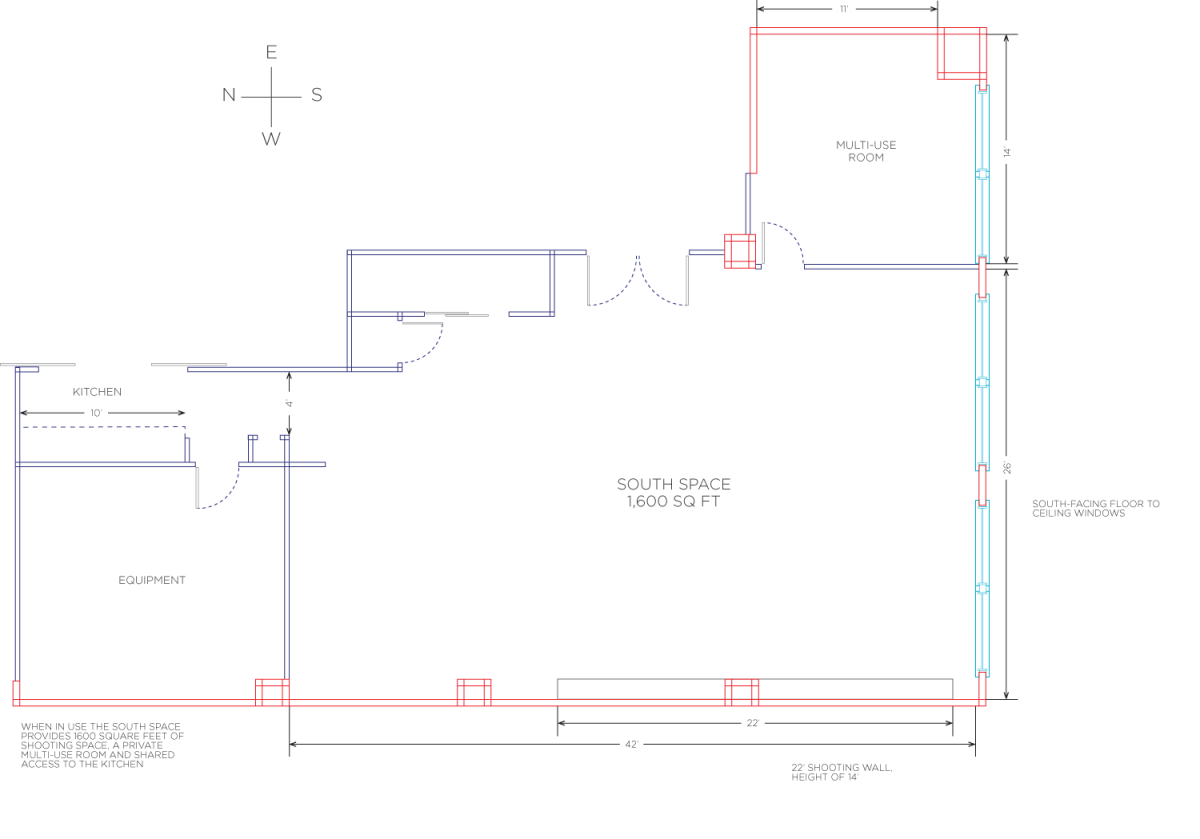 North Space
North Space is an intimate pod of Satellite for artists whose creativity thrives in more clandestine environments. Creativity knows no bounds but at Satellite we know privacy is essential to carry out the most visionary processes. Its east-facing windows offer a perfect vision of Manhattan neighborliness which includes but is not limited to a fire-escape and red-brick wall.


Features:
1000 sq ft
16 foot ceiling height
200 AMP power circuit
East-facing ambient light, 100% blackout capable
Hair & Makeup station
Two rolling racks & hangers
Steamer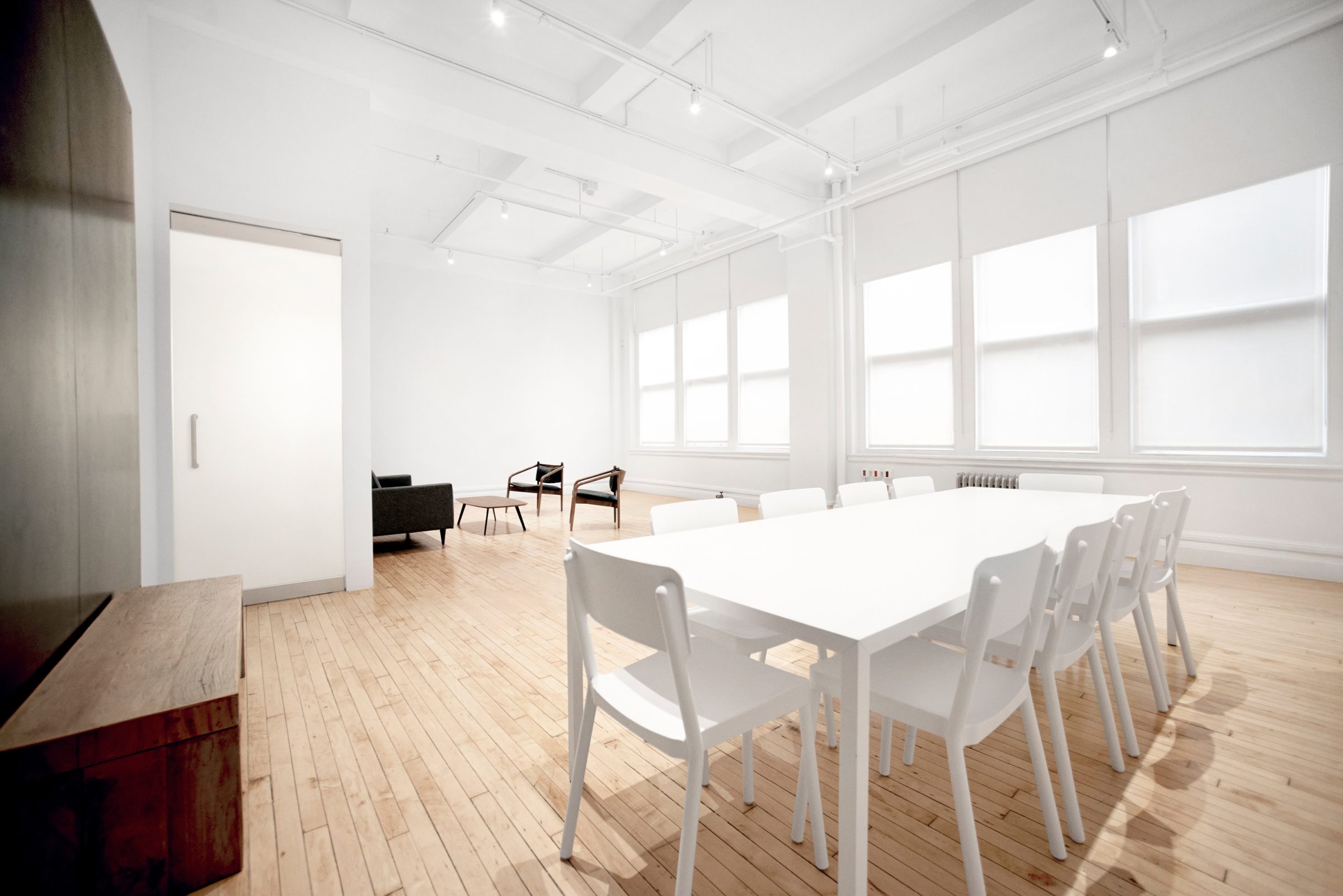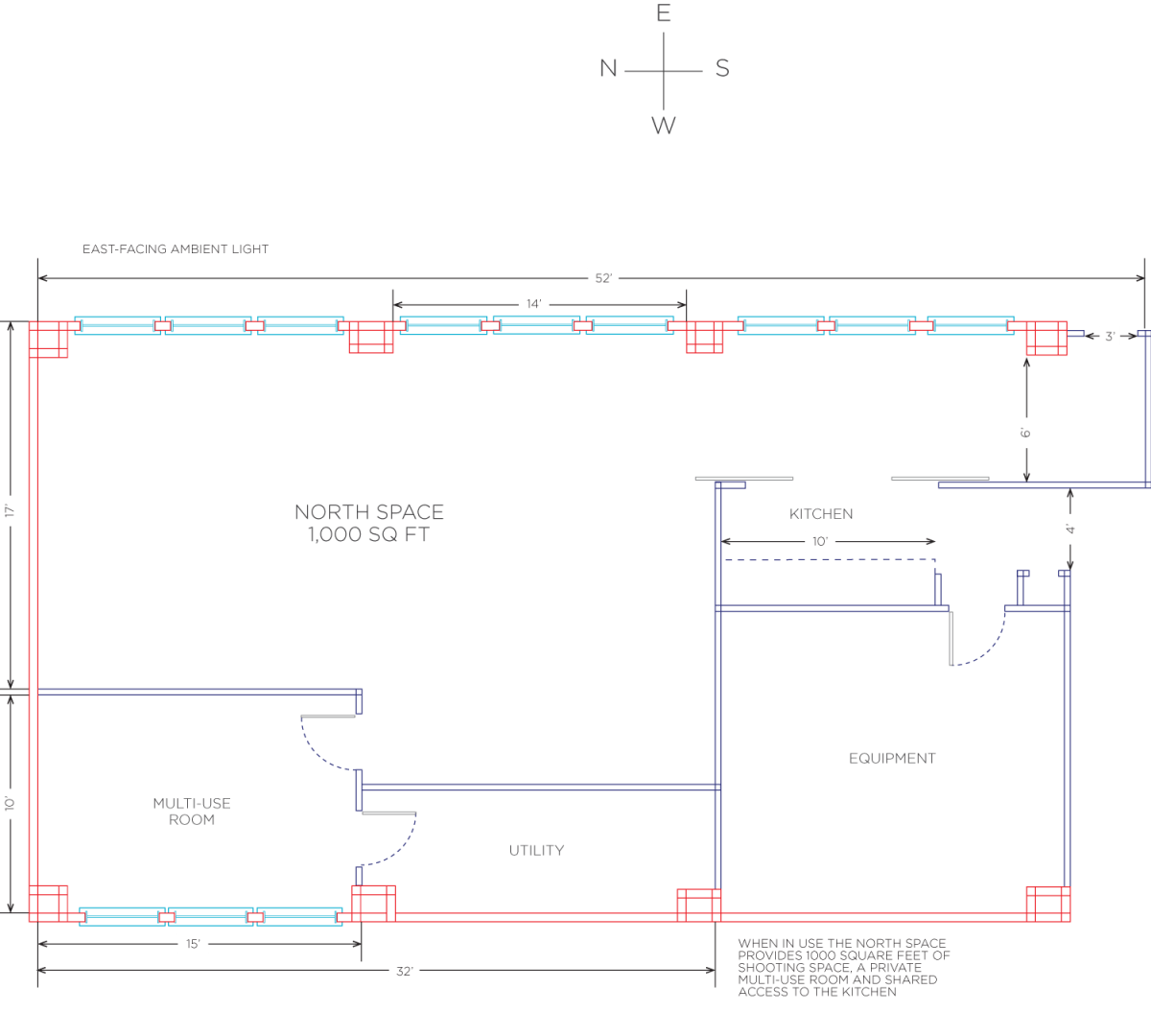 North and South Space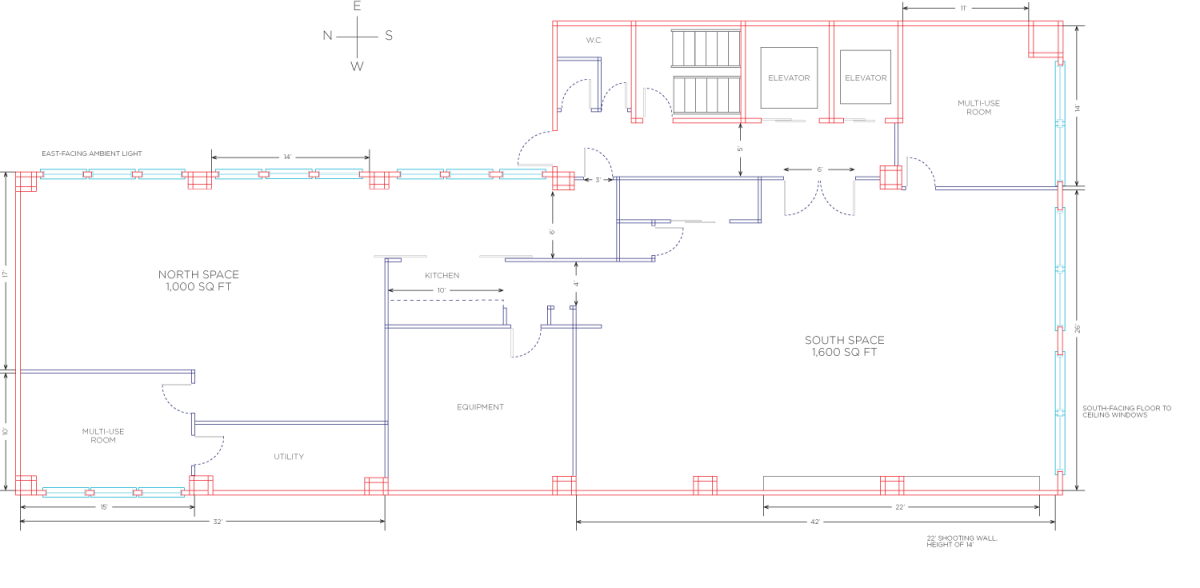 Equipment
* All EQ fees are basic packages, any adjustments or additions to be billed incrementally drop off/pickup fees not included (as needed) and subrentals not included.
Camera Options [Photography]
Package
Includes

Basic Digital Camera Package (35mm)


$1,500 per 8 hours day

1x Canon 5Ds Mk IV
1x Canon 100mm Macro
1x Canon 24-70mm L
1x Satellite Space Capture Station
1x on-set monitor on low roller

Basic Digital Camera Package (Medium Format)


$1,750 per 8 hours day

1x Hasselblad H5x kit
1x Hasselblad 120mm Macro
1x PhaseOne IQ150 digital back kit
1x Satellite Space Capture Station
1x on-set monitor on low roller
Lighting Options [Photography]

Package
Includes

Basic on-figure package lighting/grip


$1,750 per 8 hours day

4x Profoto heads & packs w/ reflectors
2x Profoto head extension
2x Profoto P50 magnum reflectors
2x sets pf grids (5, 10, 20)
4x 40" c-stands w/ arms
4x 20" c-stands w/ arms
2x medium soft boxes
1x 8x8 frame w/ mount
1x tripod w/ pan-tilt head
2x 3" baby pin wall plates
6x 50' extension cables
4x full apple boxes
4x half apple boxes
1x posing stool
1x posing table
8x sandbags
4x 8' v-flats

Extras:
2x black cards

Basic Tabletop Package Lighting/Grip


$1,250 per 8 hours day

4x Profoto heads & packs w/ reflectors
4x 40" c-stands w/ arms
4x 20" c-stands w/ arms
2x medium soft boxes
1x tripod w/ pan-tilt head
2x 3" baby pin wall plates
6x 50' extension cables
4x full apple boxes
4x half apple boxes
8x sandbags
4x 8' v-flats

Extras:
2x black cards
Camera Options [Video]
Package
Includes

Basic Video Camera Package


$3,000 per 8 hours day

1x ARRI Alexa Mini kit
1x cine follow focus
1x SMB2 mattebox
1x Angenieux Optimo 25-250mm zoom lens 1x O'Connor fluid head
1x standard legs/spreader
1x baby legs/spreader
1x high hat
1x on camera focus monitor (SmallHD) 1x directors monitor on roller
Lighting Options [Video]
Package
Includes

Basic Video Camera Package Lighting/Grip


$1,250 per 8 hours day

2x Nanlite Forza 500D LED Light Heads w/ Fresnel
2x Nanlite Forza 300B LED Light Heads
2x Nanlite Forza 60B LED Light Heads w/Fresnel
2x Nanlite Forza 500D LED Light Heads
8x full c-stands with arms
4x short c-stands with long arms 2x 3" baby pin wall plate
6x 50' extension cables
4x full apple boxes
4x half apple boxes
2x 4x4 open frames
2x medium rollers
1x posing table
1x posing stool
2x 4x4 floppies
8x sandbags
4x 8' flats

Extras:
2x black cards
1x roll diffusion
Additional Services
Shoot production services outside of proprietary studio spaces and EQ rental base packages included in this document will be billed incrementally
Retouching Station


$1,000 per 8 hours day

Retoucher


$1,000 per 8 hours day